Kick-off Symposium "Rediscovery of Northeast Asia" at

MINPAKU
     On January 23-24, 2016, National Institutes for the Humanities (NIHU), Japan, hosted a kick-off symposium "Rediscovery of Northeast Asia" at the National Museum of Ethnology (MINPAKU) in Osaka, Japan. NIHU is an inter-university research cooperation for human cultures subsidized by the Ministry of Education Culture, Sports, Science and Technology, and this kick-off symposium is part of the area studies program for Northeast Asia promoted by NIHU. This new program involves five research centers in Japan, including the Slavic Eurasian Research Center at Hokkaido University, Center for Northeast Asia Studies at Tohoku University, Center for Far East Area Studies at Toyama University, Institute for Northeast Asian Research at the University of Shimane and the National Museum of Ethnology at NIHU. These five research centers compose the basis of the network to promote this new project on the area studies of Northeast Asia.
     The kick-off symposium started off with a session organized by Prof. Akihiro Iwashita, and invited Yong Chool Ha (University of Washington, US), Sergey Sevastyanov (Far Eastern Federal University, Russia), Cheng Yang (East China Normal University, China), Mitsuhiro Mimura (Economic Research Institute for Northeast Asia, Japan) and David Wolff (Hokkaido University) to present on the theme, "Why Northeast Asian States have not seen the Emergence of Cross-border Cooperation: Reflections from the 1980s to Today."
     In the session, the panelists were asked to talk about the achievements and challenges that Northeast Asia has faced in terms of history, economy, security, geopolitics, domestic politics, culture and nationalism, in the regions of their expertise. Though there have been some successes in Northeast Asia, however, the general agreement was that there is little regional integration in Northeast Asia, especially in terms of security. With the rise in new friction points in the East China Sea as well as the South China Sea, many are pessimistic in chances of any further regional integration in Northeast Asia. While there is much work left to do, priority must be given to security mechanisms and confidence building in the area, and we need to create more opportunities for parties involved to promote mutual interest and to sense mutual danger in Northeast Asia, such as environmental issue, pandemics, gender issues, among others.
(written by Naomi Chi)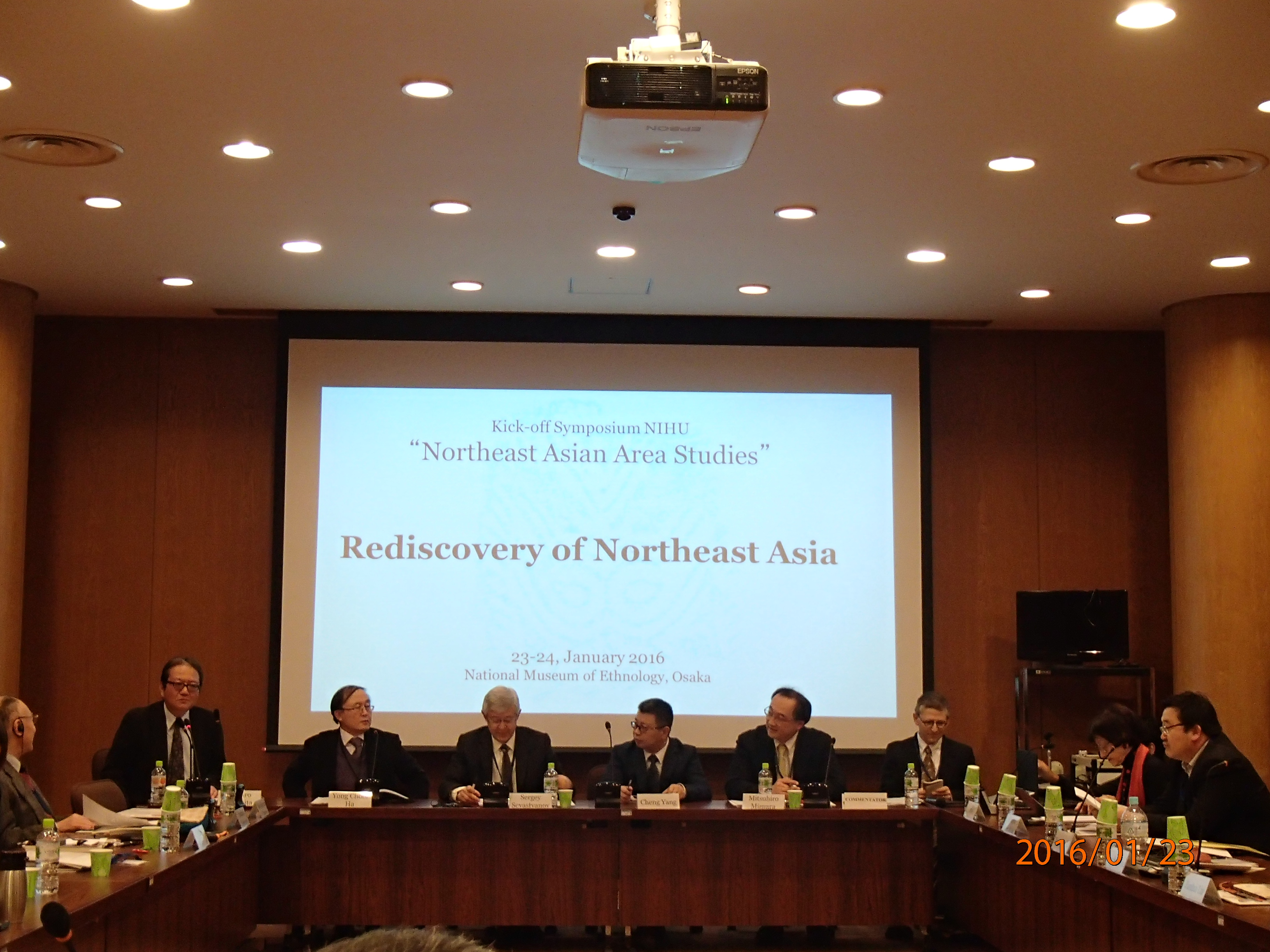 Session 1 (left to right: Akihiro IWASHITA, Yong Chool HA, Sergey SEVASTYANOV, Cheng YANG, Mitsuhiro MIMURA, David WOLFF)