Remarks from the Director of the SRC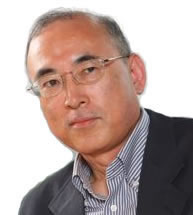 MOCHIZUKI Tetsuo
Thanks to the large-scale research projects it has undertaken, the SRC is enjoying more and more opportunities to enlarge its circle of acquaintances.
The project "Major Regional Powers in Eurasia: Comparative Research" (headed by Professor Tabata) comprises about sixty specialists on big Eurasian countries (Russia, China, India) in various fields, so that our symposiums have become much more "Oriental" than before in terms of both people and their languages.
Another project "Global COE Program: Reshaping Japan's Border Studies" (headed by Professor Iwashita) is based on the idea of establishing an Eurasian version of a border studies association, such as the Association for Borderlands' Studies (ABS) based in the US, the International Boundaries Research Unit (IBRU) based in the UK, and the Border Region in Transition (BRIT), the largest international network on border studies. This also means wide-ranging cooperation with specialists of quite various profiles and backgrounds.
Cooperation with Japanese scholars is also developing thanks to the SRC's status as a joint usage / research center.
In short, we've become even busier than before, but this growing network of research communities is itself so stimulating and productive that we are grateful to every scholar who earnestly takes part in our activities in various ways. We are also thankful to those excellent young researchers who work with us and help us with our various activities.
As a goalkeeper for the SRC team, I sincerely wish all of you a Happy and Fruitful New Year 2011.
December 16, 2010
MOCHIZUKI Tetsuo
Director of the SRC