ABS First World Conference: Post Cold War Borders
(Written by Naomi Chi, Graduate School of Public Policy, Hokkaido Univ.)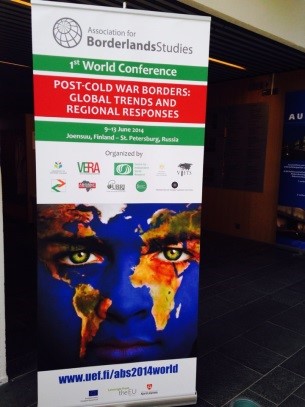 The very first ABS World Conference was held in Joensuu, Finland and St. Petersburg, Russia from June 9-13, 2014. There were approximately 450 participants from more than 60 nations around the world.
    Joensuu is a small city and municipality in North Karelia in the province of Eastern Finland founded in 1848. The population of Joensuu is approximately 80,000. It is a lively student city with over 15,000 students enrolled at the University of Eastern Finland and a further 4,000 at the North Karelia University of Applied Sciences.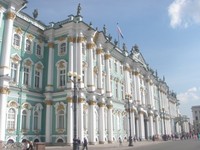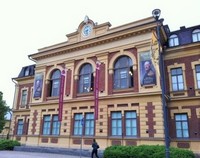 St. Petersburg is the second largest city in Russia, which is located on the Neva River at the head of the Gulf of Finland on the Baltic Sea. In 1914 the name of the city was changed from Saint Petersburg to Petrograd, in 1924 to Leningrad and in 1991, back to Saint Petersburg. According to the 2010 census, the total population of St. Petersburg is approximately 4,900,000.
~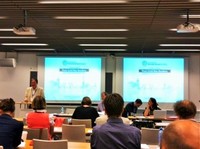 Panels 14 and 24 titled, "From post-Soviet to Eurasian: reconfiguring borders and space I and II" were chaired by Dr. Jeremy Smith (University of Eastern Finland) and Dr. Paul Richardson, respectively, and the panels focused on the post-Soviet space since 1991 and analysed how the understandings of both the external and internal borders of Eurasia have been changing over the recent period. The papers from this panel focused on the shift from both highly securitised and cumbersome state borders, and zero-sum approaches to spheres of influence, to more fluid conceptions and notions of opportunity, shared space and common interest. Case studies included those from Far East Russia, Russia-China border, former Soviet republic borders, Georgia and EU customs union.
    Since it would be impossible to summarize all the stimulating and interesting panels that were offered at the conference, as there were nine parallel panels for each time slot, but let me focus on the following panels.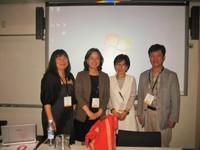 Panel 49 titled, "Contested Citizenship in East Asia: Case Study of Japan and Korea" explored the theories and empirical research on the historical and current legal status and political participation of migrants in South Korea and Japan and aimed to answer the following questions such as: What are the links between 'good governance' and new forms of citizenship? How do we explain the distinctive features of governance and citizenship in Asian societies?
    Panel 62 titled, "Japan-Finland Joint session on Border Cooperation in Eurasia" was a joint session between Hokkaido University and the Karelian Institute at the University of Eastern Finland on border cooperation. Scholars from Japan presented their work on border cooperation in Eurasia and scholars from Finland discussed the papers based on their expertise and experience on border making and border cooperation while making references to the Finnish border situation with Russia and other neighbouring countries.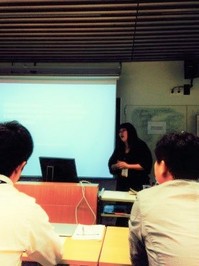 There were also key note speeches by the pioneers of border studies, including Prof. Oscar Martinez, Prof. David Newman, Prof. Anssi Passi, Prof. Anne-Laure Amilhat Szary, Prof. Paul Nugent, and Prof. Alexander F. Filippov.
    On behalf of the delegation from Japan and Korea, we would like to thank the organizers and the scientific committee of the ABS world conference for hosting one of the best border conferences to date. Kiitos and Spasiba!