Essays by Foreign Fellows
---
From the Director
Reorganization of Research Centers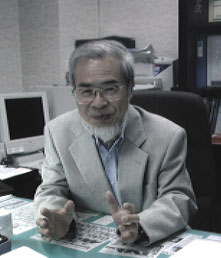 Takashi Murakami 

In 2003, Japanese national universities are due to be converted into Independent Administrative Institutions. With independence will also follow administrative responsibilities. In preparation for this change, universities are currently accelerating their drive for reform.


For Hokkaido University, to which the Slavic Research Center belongs, this means that it will be up to the university to decide for itself, from a business point of view, whether the SRC is a benefit or a cost.

Beginning in 2000, the SRC has assumed responsibility for training postgraduate students, but is currently not conducting any undergraduate instruction. Since the number of postgraduate students at present and in the years to come is projected not to exceed 20-30, this arrangement will not be practical from the business point of view. Most importantly, since the SRC is affiliated with the university it is an open question whether or not the university will view it favorably. Fortunately, up until the present the SRC has maintained a high standard of research both nationally and overseas.

One of the main characteristics of the university is that the facilities of the SRC are accessible nationwide, thus not only being beneficial in their own right but also adding emphasis to the university's uniqueness.


In the future, however, it is going to be more difficult for the SRC to remain within the university. Since faculties with postgraduate departments continue to emphasize research, the gap between these schools and research centers that up until now have only conducted research has narrowed. The Japanese Ministry of Education, moreover, is moving towards the idea of separating research centers from the universities.


As a regional research institution, which focuses on the Slavic/Eurasian region, the SRC supports the planned reorganization of our country's regional research institutions. Once these institutions have been integrated, and a core organization created, then attention can focus on their achievements. The SRC, for example, would form part of an integrated research organization and could remain as part of the university.


Either way, the year 2003 for Japanese national universities and the SRC alike will be a major turning point.
---