Essays by Foreign Fellows
---
While Staying in Japan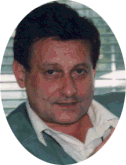 by Vilmos Agoston
(Hungarian writer and journalist, member of the Writers'( Association of Hungary, COE [Center of Excellence] Foreign Visiting Fellow, SRC, 1997-98)
From now on, my everyday conversation will be enriched with a new expression. I will always remember this period when talking to friends, writing lectures or articles with the words "while staying in Japan."
I would not have been able to say it of course, if I had not been invited by Professor Norihito Tambo, D.E., the President of Hokkaido University, at the suggestion of Professor Tadayuki Hayashi, the Director of the Slavic Research Center to whom I owe a debt of gratitude.
As a matter of fact I become embarrassed when thinking over who else I should thank very much. During my stay at the Center, I have found that there is real team-work among the staff - a unique Japanese work atmosphere -, the decision making process is based on consensus. So I owe my gratitude to all the members of the Center, from those helping me in the library to the accounts department as well. They have tried to do their best helping me overcome my failure to master the Japanese language.
In fact, I have spent most of my time by sitting in front of the computer, reading the books from the "ambitious" library of the Center and the University, posing questions to myself and trying to find answers to them in the two thousand year cultural heritage of Japan.
Coming from a very different world, different historical background, customs and cultural heritage, I posed too many questions and was very eager to get prompt answers about anything that did not conform to my previously held notions. Perhaps, it will take me a long time to fully understand even a little part of the Japanese "secret": linking its vast cultural heritage with its quick modernization process.
However it was not long ago - in the Meiji period - when Japanese scholars went to Western countries to study their way of life, yet now the Westerners are coming to Japan to analyze the unique Japanese way of thinking.
I am very happy that the bilateral connections between Japan and Hungary have deepened, by facilitating the visa-free travel in both countries for tourists from June 1996. This is a very important step in the process of mutual understanding and appreciation. I also had the opportunity to visit Tokai UniversityÕs School of Letters, Course of East European Civilization and the Osaka University of Foreign Studies - these meetings were organized by Professor Osamu Ieda from the Slavic Research Center - where I was greatly surprised to meet so many students and scholars demonstrating a deep knowledge in Eastern-Central European cultural and political issues and learning the Hungarian language as well.
As I pointed out at the SRC's Summer Symposium on Coexistence, not only Western, but also Japanese companies have contributed to the globalizing process of Central Europe. For maintaining stability in the region, for enlarging its presence in the markets of Eastern and Central Europe it would be advisable to establish newspapers, mass media, etc. to promote the ideas of multiculturalism and an open society, instead of letting the region be dominated by intolerance, xenophobia or hatred towards minorities and foreigners. In this matter, people from Eastern and Central Europe are looking for help from Japan.
I came here in late May and I leave in early October, so I had a "Long Hot Summer" in Japan, on its most beautiful island, Hokkaido, which resembles my homeland of Transylvania. Sometimes walking like a mountain monk in lonely places I was very surprised by the sense of security I felt in Japan. The only threat I ever felt was from the speedy bicyclists, the outlaws of the pavement. I presumed, that they preferred the Zen-Buddhist experience of plunging rather than walking and meditating on the meaning of the "sound of one hand clapping." I can tell you, I preferred the latter.
Being autumn, and saying "Sayonara" it touches me with deep sorrow, leaving so many new friends behind - not only among the members of the Center, but also the visiting Fellows and their kind and charming wives, coming from Russia, Ukraine, Israel, and Poland. They helped me pass my leisure time by sharing a common experience of everyday Japanese life and culture. So many nice people (elegant women, happy children, well-educated men), interesting places, temples, shrines and "pachinkos" will stay in my memory. "Once upon a time, while staying in Japan" - my own fairy tale has begun.
---