Annual Newsletter of the Slavic Research Center, Hokkaido University

SRC Home

No.15 , December 2007

back to INDEX>>
Essays by Foreign Fellows
---
Dr. Naganawa Norihiro, Appointed to Associate Professor

---
Hokkaido University provided an associate professor position of 5-year tenure from FY2007 to FY2011 to the Slavic Research Center, taking account of the recent situation where the Center has had a certain difficulty in folklore study since the retirement of Prof. Inoue Koichi and has been facilitating special education and the research fund project "Pan-Okhotsk Environmental Study Network" in collaboration with the Institute of Low Temperature Science at Hokkaido University and Kitami Institute of Technology.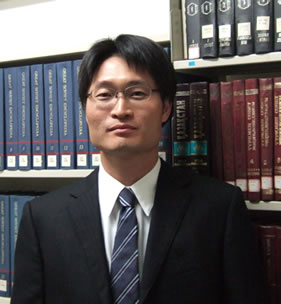 The job opening for a specialist of folklore history or environmental problems in Central Asia, Siberia and the Far East was announced in March through April 2007, and the University received 7 applications. The Selection Board, established by the Administrative Council, conducted critical scrutiny and selected Dr. Naganawa Norihiro. The appointment letter for the associate professor was delivered on 1 August.
Dr. Naganawa graduated from the Graduate School of Arts and Sciences, The University of Tokyo, and received a PhD from the School this year for his dissertation on Islam in the Volga-Ural area. He also published several papers in English and Russian and has already given a presentation at the annual meeting of the American Association for the Advancement of Slavic Studies. He has thus reached international level as a researcher for his age. For future study, he intends to analyze the typology of Muslim communities in the Russian Empire, making a comparison with Islam in the Ottoman Empire. Also he already started field investigation in the Far East of Russia as a member of the Pan-Okhotsk Environmental Study Network.
MATSUZATO Kimitaka

---